Robin St. Martin founder and CEO of Iron Horse Security
"I'm passionate about helping entrepreneurs here in Canada"
This is where I share many of my personal thoughts and ideas about the entrepreneurial world, the security industry, and anything else that could be interesting for my readers. These thoughts are my own and do not represent anyone other than myself.
I know that many of you are probably looking for inspiration and guidance as you build entrepreneurial empires of your own, and I'm here to help in any way that I can.
I'm especially passionate about helping entrepreneurs here in Canada, as I believe that this nation has so much to offer in terms of raw talent and determination. Some of the most impressive businesses in the world are right here in the True North, and I'm incredibly proud to be a part of that success story.
Many of you might know me as the founder and CEO of Iron Horse Security – one of the most successful security companies in the nation. I'm thrilled to have contributed in such a major way to Canada's security industry as a whole. Today, Iron Horse Security is recognized as a leader in technological innovation. We've also become one of the largest employers in all of Ottawa, rivaling major tech companies like Nokia in terms of employment numbers. In addition, Iron Horse Security gives back to its community offering tens of thousands of volunteer hours each year.
In addition to Iron Horse Security, I've started more than ten other companies in a variety of industries. Construction, education, investigative services… you name it. I also run a consulting business that helps up-and-coming entrepreneurs make their dreams a reality. In addition, I work with major, established corporations to improve the way they do business.
As a dedicated and driven entrepreneur, I know that the learning process is never truly complete. I'm always absorbing new information and skills. Over the past few years, I've had the opportunity to work with some of the most prestigious educational institutions in the world, such as Harvard University and the Massachusetts Institute of Technology (MIT).
Like any pundit, I can freely admit that this learning process has left me with more questions than answers. Of course, this is one of the universal truths of pursuing knowledge. Part of the reason I wanted to start this blog was to explore some of these questions (and offer answers when possible) along with the wider community. Hopefully, we can all learn more about digital marketing, cybersecurity, growth acceleration, and all kinds of other topics together.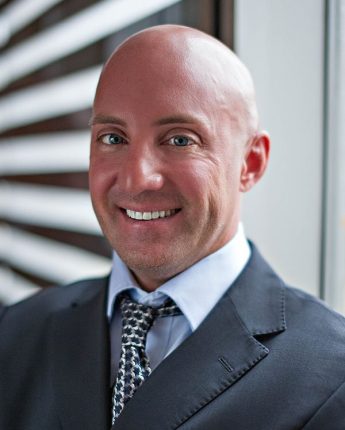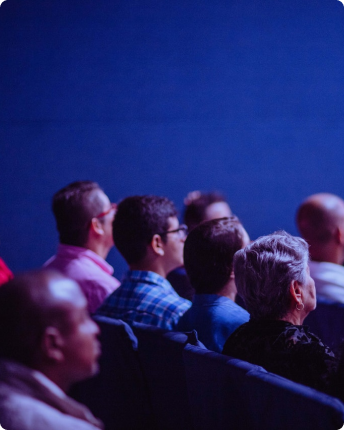 Robin St. Martin Thought Leadership
Another key reason I wanted to start this blog was to discuss matters related to thought leadership. After spending decades in the security industry, this area has become a key interest for me. From the inception of Iron Horse Security, it was always my mission to take advantage of the newest technological developments in the security industry. Because of this tendency to look ahead into the future, I'm always keeping a lookout for new trends and patterns.

If there are major questions that are being asked in this industry, I'll be here to do my best to answer them (or at least explore them). I also feel like I can bring unique insights and ideas to the table that others within the industry might not have considered. And hey, it's not all about security here. I'll also be discussing topics related to digital marketing, online strategy, growth acceleration, and general entrepreneurship topics. Hopefully, these discussions can inspire my readers to take the next step – whether that's starting a new business or adapting an existing one to the evolving circumstances of our modern world.
My Life Behind the Scenes
Aside from the fact that I run a successful security company and many other business ventures, I'm actually a pretty normal person. I am a proud husband and father, having welcomed twin girls into the world. As you might expect, my daughters take up a considerable amount of my time (raising twins isn't easy!). I'm also passionate about giving back – not just to my own community but also to those who might be less fortunate in different parts of the globe.

For more than a decade I have sponsored three young girls in third-world countries, including Colombia, Nicaragua, and Brazil. I've specifically chosen girls, as they are the most underserved of the third world segment. This is definitely one of my most rewarding experiences, and it really helps me put things in perspective.

I've also started and currently am Chairman of a registered charitable foundation. "The Bug and Birdie Foundation" is a registered charity that gives a bicycle, lock and helmet to underprivileged children between the ages of 3 and 17. Each year we give away hundreds of bicycles to children whose actions had a positive influence in their community or had shown exceptional courage throughout difficult circumstances. This foundation specifically serves underprivileged children, teaching them that "paying it forward" not only helps them, but also teaches them that it benefits their entire community. It's my opinion the best way to effect change is to start with the next generation. If you teach the next generation to pay it forward, and they do, you can start a chain reaction of charitable actions that will forever benefit the preceding generation.

The people I surround myself with are also extremely important to me. In fact, I would say that without my close circle of teammates, family members, and friends, I would not be the person I am today. From the very beginning of my entrepreneurial career, I know that I couldn't achieve my goals alone. When I created Iron Horse Security, one of my biggest priorities was to create an incredible team filled with talented individuals. It takes little research on me to find my most famous quote, "Surround yourself with good people, and good things will happen."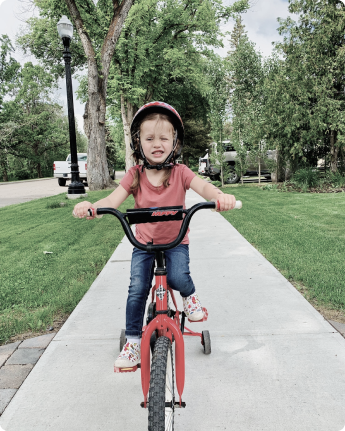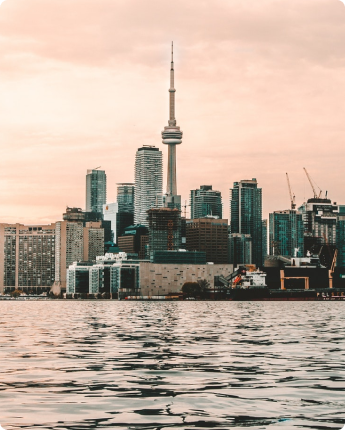 Why I Think Canadian Entrepreneurship is So Important
Canada has so much to offer the world, and our entrepreneurial talent needs to be fueled and inspired to succeed on a global scale. It's not an exaggeration to say that some of the most incredible people on the planet live in Canada. The list of famous Canadians is almost endless. I feel very fortunate to live in this nation, and I'm not sure that I would have had the opportunity to succeed on the same scale had I been born anywhere else. Because of my close ties within the Canadian business community, much of this blog will focus on Canadian topics. I also want to do my best to inspire Canadian entrepreneurs to reach the same levels of success that I have experienced or greater.

From the Canadarm to the first pacemakers and insulin injections, Canadian innovators have changed the world. And the most exciting part of the Canadian story is that it's far from over. Canadian entrepreneurs and inventors are going to continue to change the world for the better, and I'll be here to document every moment with this blog.

With all that said, I'd like to invite you to continue reading! I plan to update this blog regularly, so there will be much more content in the coming months and years.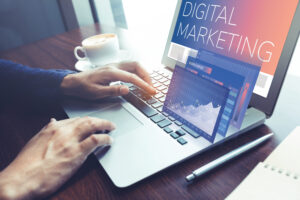 Digital marketing means reaching people where they are in the digital world. As the internet and technology in general continue to grow exponentially, Canadians are spending more of their time on the internet. Websites, blogs, and video channels have become
Continue Reading...