"Surround yourself with good people, and good things will happen."
Hello, my name is Robin St. Martin. Some know me for founding and operating Iron Horse Security, one of the largest privately owned security companies in all of Canada. Iron Horse Security has won countless awards and accolades over the years. As the founder I tend to get much of the credit for our successes, and although I have made my share of sacrifices, this was truly made possible by the support the most loyal and committed team found anywhere within the industry. Iron Horse was built from the ground up with very little startup capital and suffered through many trials and errors before reaching our unrivaled level of success.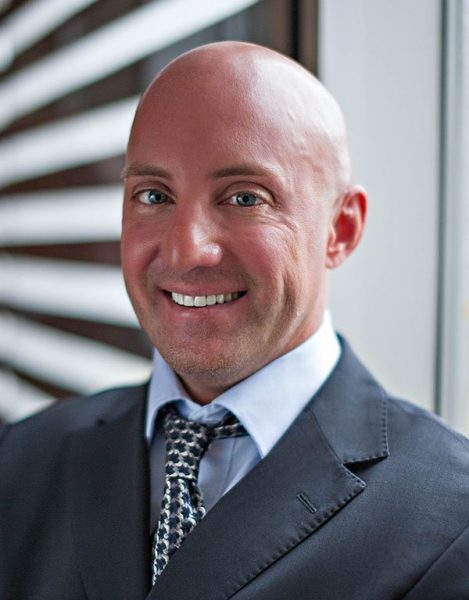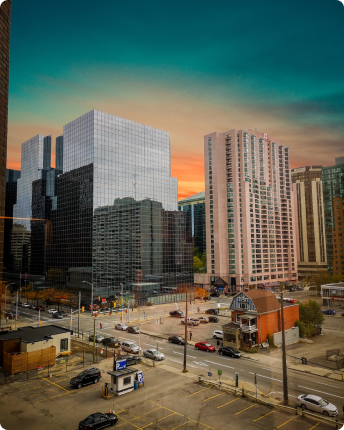 So how did my journey start?
Like many young Canadians, I attended college after graduating from high school. I knew I wanted to do something that involved protecting the general public, so I initially studied Police Foundations at the Algonquin College of Applied Arts and Technology. After earning the necessary credentials, I then started working for the Ottawa Carleton Regional Police as a Civilian Agent. Applying my skills in the Criminal Investigation Division was incredibly rewarding. I was able to assist with criminal investigations into fraud, narcotics, missing persons, and a wide range of other offenses. The feeling of making a difference for my community was incredible.

I then ventured into the private sector, first working as a General Manager for a private investigation firm in Ottawa. Although this work was also very rewarding, there came a point when I looked around and realized I could be doing much, much more. Everyone around me seemed to be running a successful business in the security industry, so I thought: "Why not me?"

By 1994, I was ready to focus entirely on my entrepreneurial career. I was just 24, but I had a clear idea of what I wanted to accomplish. My vision involved a completely groundbreaking security company on the cutting-edge of recent technological advancement. I also wanted to revolutionize the "face" of the security industry – transforming the thuggish, militaristic stereotype into something more approachable and customer-friendly.

There was only one problem… I had virtually no startup capital. So I did whatever I could to start my business, even if it meant going to numerous banks and asking for small loans. In the end, I finally managed to secure $20,000 from the sixth bank I approached, and I was ready to get the ball rolling this meant Iron Horse Security was officially born.

In those early days, I operated the entire business out of a small, single office. However, the underlying ethos and mission of Iron Horse were the only foundations I needed. The core philosophy behind this business hasn't changed since its inception, and we hold the very same values today.

First of all, I knew I needed to focus on hiring only the most talented, passionate, and dedicated team members. As my friends and colleagues are no doubt aware, I'm often quoted as saying "Surround yourself with good people, and good things will happen." The success of Iron Horse Security shows just how true that statement is.

Secondly, I wanted to focus on providing technological solutions that were not being offered by any other security organization in Canada. Finally, my goal was to create a very different kind of security company with tremendous customer service values. I knew that security could be tough and efficient while still being friendly.

Over the years, Iron Horse Security developed at a sustainable pace into through steady and slow organic growth. We went from zero in the beginning to now we employ more than 1,800 team members annually. This makes us one of the largest private employers in all of Ottawa – just behind Nokia we sit in sixth place. Additionally, Iron Horse Security has been honored with more awards and accolades than any other security company in all of Canada.

These include 15 consecutive Consumers Choice awards, multiple Chamber of Commerce Business of the Year awards, the Top Choice Award Mark of Excellence, and countless inclusions in Canada's Profit 500 and Profit 100 lists for "Fastest-Growing Businesses." I personally was fortunate enough to win a coveted spot in the Top Forty Under 40, along with a nomination by Algonquin College for the Annual Premiere's Award, an award given by the Premier of Ontario to a prominent graduate.

Over the years, Iron Horse Security has become known for a wide variety of services. These include government security, cannabis dispensary security, mobile patrols, special events, and so much more. We also adapted to the Covid-19 crisis by providing services such as temperature screening and sanitization stations. In addition, Iron Horse Security has earned a reputation around the entire nation for having some of the most comprehensive training programs in Canada's security industry. We are one of only a handful of companies to be registered with the Canadian General Standards Board earning both of their certifications in Security Guard Training and Security Supervisor Training,

But it's not all about winning awards and becoming financially successful. As an entrepreneur, I recognize my responsibility to give back to my community. That's why I created the Iron Horse Security Community Service Program. This venture pays every team member their normal wages for up to 8 hours of community service each year. With almost 2,000 team members at my company, my entire team can work together and make a real difference. That's up to 16, 000 hours per year of community service just from our team alone.

Although I'm probably best known for founding and running Iron Horse Security, I have garnered great success with other ventures over the years. I have created more than ten other businesses in a variety of areas. These include the automotive sector, investigative services, the construction industry, robotics, and educational services. I'm an experienced business consultant that has a proven track record helping startups and entrepreneurs scale their businesses. I provide advice on things like scalability, growth acceleration, corporate governance, capital raising, and taking Canadian companies onto the Global Market.

I'm always passionate about learning more. Recently I've been furthering my education and specifically chose to learn at prestigious institutions such as the Massachusetts Institute of Technology (MIT) as well as Harvard University. One of the most exciting things about the entrepreneurial world is that it's constantly evolving. While at Harvard and MIT, I learned about the latest developments in digital marketing and business growth. I was also fortunate enough to take part in MIT's CENE Program, where I met and have maintained great relationships allowing access into the US market.

As a lifelong learner, this blog will serve as a way for me to share my discoveries with everyone out there. I hope to provide new insights into the ever-changing universe of entrepreneurialism – whether you're new to this amazing world or you're a seasoned veteran. Hopefully, I can help my readers pick up a trick or two that can help their business grow.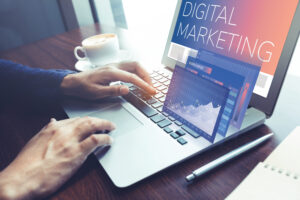 Digital marketing means reaching people where they are in the digital world. As the internet and technology in general continue to grow exponentially, Canadians are spending more of their time on the internet. Websites, blogs, and video channels have become
Continue Reading...