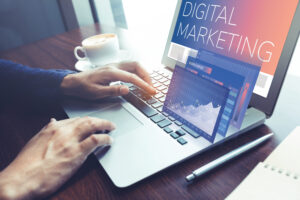 Digital marketing means reaching people where they are in the digital world. As the internet and technology in general continue to grow exponentially, Canadians are spending more of their time on the internet. Websites, blogs, and video channels have become
Continue Reading...
Top 5 Traits of a Top Security Guard
They're not that different from the traits of a president, a five-star general, or someone else in authority. That's why being a security guard is one of the greatest steps you can take in life, whether you want to remain …
Do you have what it takes to be an entrepreneur?
Helping entrepreneurs succeed...
Robin St. Martin is a Canadian entrepreneur and leading executive who has built countless companies from the ground up. Although he started small with a modest bank loan of a few thousand dollars, he eventually created one of the most successful security companies in Canada. Over the course of his entrepreneurial career, Robin has built companies in various industries, including construction, robotics, education, automotive, and much more.